Who is on the Ellijay Land web site?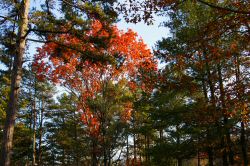 Currently we only list our hosted web clients that sell land in North Georgia.
We feature North Georgia land for sale, builders, agents, and real estate offices. Members must have land, homes, property or an office located in North Georgia to qualify (Jasper, Blue Ridge, Ellijay etc.). Space is limited because we are not looking to create a large directory. We may rotate our member listings.
We are not in the land or property business. We host real estate websites and provide this page as an outlet for our clients that do sell land in the North Georgia Mountain area.
We reserve the right to remove or cancel any information about land for sale on this site at any time with no obligation to the client.