Top 5 Mistakes Sellers Make That Could Cost You Thousands!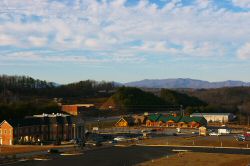 Failure to hire a qualified realtor.
Not getting an appraisal before listing your property.
Failing to fix up the obvious.
Dated fixtures
Rooms that need paint
Clogged gutters
Lack of attention to landscaping
Other obvious fix-ups
Failing to show a clean, well-kempt home
Over-pricing a home. Not being somewhat negotiable.
Under-pricing a home. Leaving money on the table.
Top 10 Mistakes Many Buyers Make
Determining how long a house has been on the market.
Falling in love with a property without regard to price (crossing the emotional line).
Not doing a competitive market analysis.
Assuming a new home does not need a home inspection.
Buying the most expensive house in the neighborhood.
Buying the least expensive house in the neighborhood.
Failing to require the seller to provide a new survey if the only thing available is a sub division plat or an outdated survey.
Failing to properly negotiate a contract with regard to price and special stipulations.
Failing to become familiar with the neighborhood and surrounding area.
Failing to utilize the resources of Buyer Agency.
These tips are compliments of Ellijay Real Estate Agent Jack Nunn.